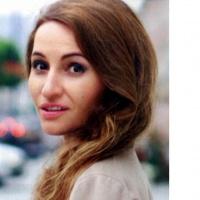 Agnieszka Kołacińska
Wykształcenie

prof. dr hab. med.
Grupa zawodowa

lekarz
Obszar zainteresowań

Chirurgia ogólna, Chirurgia onkologiczna, Chirurgia plastyczna i rekonstrukcyjna, Kardiologia
Wyświetleń

14726
Biografia

Agnieszka Kolacinska graduated from the Faculty of Medicine, Medical University of Lodz in 1998 with Summa cum Laude. She then underwent extensive postgraduate training, visiting numerous international high-profile Breast Units including Ivrea, Italy; European Institute of Oncology, Milan, Italy; Department of Breast Surgery, Rochester, USA; and Cancer Institute in Tokyo, Japan. In June 2002, she completed her PhD at the Medical University of Lodz on a research project in melanoma. In November 2007, she successfully completed a specialty in General Surgery at the Department of General, Abdominal and Cancer Surgery, Medical University of Lodz and at the Department of Surgical Oncology, Cancer Center, Lodz (national examination). In December 2007 she was appointed Consultant Surgeon at the Department of Surgical Oncology, Cancer Center, Copernicus Memorial Hospital, Lodz, Poland. In 2008, A. Kolacinska received the EUSOMA award for young surgeons, having completed specialist training on breast cancer management under the auspices of EUSOMA in Florence (Prof. Luigi Cataliotti, past EUSOMA and ESSO President) where she proved to be familiar with oncoplastic techniques, round block, Grisotti flaps, inferior and superior pedicle, dermoglandular flaps, lipofilling and latissimus dorsi flaps. In September 2008, she visited the Ivo Pitanguy Institute, Department of Plastic Surgery, Rio de Janeiro, Brazil and Santa Casa da Misericórdia Hospital to optimize my training on breast implants and reductions. In March 2010, she was granted an ESSO fellowship for young surgeons and visited the Department of Breast Surgery at the National Cancer Institute, Amsterdam, the Netherlands; focusing on the management of breast cancer in young patients, molecular signatures in breast cancer (MINDACT Trial) and breast reconstructions, under the supervision of Prof. Emiel Rutgers. In January 2012, she was an observer at the Breast Unit, University of Liverpool, UK; "During my stay I became familiar with advanced localization techniques i.e. ROLL and SNOLL, and took part in ward rounds, multidisciplinary meetings, clinical activities as well as operating session." In April 2013, A. Kolacinska was appointed Assistant Professor at the Medical University of Lodz where she is leading a research project on clinic-pathologic factors and molecular signatures in breast cancer in the neoadjuvant setting. In July of that year, she visited the Breast Unit at the University of Helsinki, Finland, and gained experience in various oncoplastic techniques, and LD flaps under the guidance of Professor Marjut Leidenius. "I have supervised two PhD students (clinical utility of microRNAs in breast cancer surgery; clinical utility of immune checkpoints in sentinel node biopsy) ( One has already completed his thesis with award in August 2014)." In December 2013 she was appointed consultant surgeon and assistant professor at the Military Division of the Medical University of Lodz, in the Department of Head and Neck Cancer Surgery. From September 2010, A. Kolacinska has been an examiner for the European Board of Surgery Qualification in Surgical Oncology (2010, 2011) and for Breast Surgery (2011, 2012, 2013, 2014). A. Kolacinska is the author of 50 scientific articles and book chapters on breast cancer, rectal cancer, gastric cancer, and urological malignancies. Polish is her native language but she is fluent in English and Italian and has a basic working knowledge of French and German.
Publikowane materiały