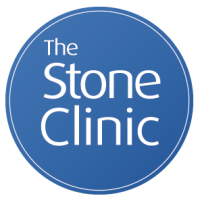 The Stone Clinic
Adres

3727 Buchanan Street CA 94123
San Francisco
United States
Data powstania

2003-02-04
Strona www
Wyświetleń

4456
Opis

The Stone Clinic in San Francisco is at the forefront of orthopedic surgery. We take a biologic approach to treating joint injuries and arthritis, focusing on repairing the knee, shoulder and ankle, while preserving the natural biology of the joint. Headed by world-renowned orthopedic surgeon, Kevin R. Stone MD, we have spent 25 years pioneering and refining minimally invasive, biologic treatments, working with our deeply held belief that the best healing is through our own tissues. Simply put, if we can replace worn out tissues with new natural ones, then injured joints have a better chance to perform like new. We have developed novel ways to eliminate some types of osteoarthritis and see it not as an incurable disease but as a fixable condition. Our goal is to help our patients return fitter, faster and stronger than they were before they were hurt.

Our biologic approach



We believe in the power of the human body to heal itself. We harness this natural healing and combine it with advanced medical technologies to repair orthopedic injuries. Our approach is biologic as a first choice whenever possible. By preserving the natural biology of your joint, we regenerate, rather than replace with metals and plastics. When artificial parts are needed, we use robotic techniques to minimize the surgery and improve outcomes. With the biologic approach, it is possible to put back a new meniscus cartilage in the knee, re-grow the articular cartilage or re-build the ligaments. For the shoulder, we can repair the rotator cuff, the labrum and ligaments, and fix the broken or displaced AC joint and clavicle. For the ankle, our stabilization techniques have minimized incisions and our cartilage grafting procedures have restored function for many patients.



How we began



We've hobbled in your shoes. Dr. Stone seriously injured his knee playing soccer in college and ended up losing his meniscus cartilage, the shock absorber in the knee. While he admired the surgeon who removed it, he was frustrated by the primitive techniques; they just took the cartilage out and threw it away. This set him on a surgical and research career path to figure out how to fix or replace this cartilage. Dr. Stone is recognized around the world for his success in pushing the boundaries of orthopedics. He developed the first collagen meniscus implant, the first articular cartilage paste graft using stem cells, and the first successful xenograft (animal tissue) ligaments. While he has saved countless others from the same loss of meniscus that he experienced, there is still much to be discovered to improve the field of orthopedics. Dr. Stone and his research team are committed to finding better solutions.



Our goal for you



When you're with us, you'll notice that the whole team is routing for your recovery. We don't just want to get you back on your feet, although depending on your injury, this may be a good start. Our shared goal for you is to get you back fitter, faster and stronger than you were before you were hurt. We want you to have many years ahead enjoying your sport and living a full life, and everybody at the clinic will work hard to make sure that you do.

Publikowane materiały